Medical School Loans
Apply for a Medical School Loan from College Ave with flexible repayment options, no originations fees, and the option to defer full payments for up to 36 months after you leave school.1
Variable Rates
3.49% - 12.98% APR
Fixed Rates
4.24% - 12.98% APR
How Much Does Medical School Cost? Average Medical Degree Tuition & Costs
Choosing to pursue a medical profession is a life-changing decision. It's a commitment to improving the lives of others and contributing to the greater good. But it doesn't come without sacrifice. If you're interested in becoming a physician, surgeon, or any of the dozens of other medical professions, you've probably already considered how much medical school costs–and what that means for your future. Start your research early so you're prepared for all of the associated costs of med school.
Read More
Rates & Repayment
Make Your Payments Work for You
With College Ave, you can make your medical school student loan payments fit your life. If you can start making payments during school or make bigger payments, you'll save money on interest charges. But don't worry if that's not for you; we've got choices to help you find a monthly student loan payment that doesn't stress your budget.
We know one-size-fits-all doesn't make anyone happy. Breathe easy with a loan for medical school tailored for you.
Repayment Options
Full Principal & Interest Payment
Start repaying your principal and interest right away to save the most.
Keypoints
Highest in-school payment
Lowest overall cost
Interest Only Payment
Pay the interest charges each month as you go during school.
Keypoints
Moderate in-school payment
Full payments start 36 months after school
Flat Payment
Make $25 payments each month3 during school to reduce your accrued interest.
Keypoints
Lowest in-school payment
Full payments start 36 months after school
Deferred Payment
No in-school payments required, but you'll pay more in interest over the life of your loan.
Keypoints
No in-school payment
Highest overall cost
Full payments start 36 months after school
Advanced Loans For Medical School
You're dedicated to taking care of others, and we're dedicated to you. We start with great rates, let you decide how quickly you pay back your loans for medical school, and back it all up with superior service. You're confident about becoming a doctor – now you can pay for your medical degree with confidence too.
How our Medical School Loans Compare
Lenders
Number of Repayment Options
4
4
3
Choice of loan terms (years you take to repay)
Yes
No
No
Apply in 3 Minutes
Yes
No
No
Grace Period
36 months
9 months
36 months
Deferment During Residency
Yes
Yes
Yes
Comparisons based on information obtained on lenders' websites as of November 1, 2022.
4
Yes
Yes
36 months
Yes
4
No
No
9 months
Yes
3
No
No
36 months
Yes
Comparisons based on information obtained on lenders' websites as of November 1, 2022.
MA
Margaret A.
star icon star icon star icon star icon star icon
Prompt in Response Time
My Granddaughter needed a loan at the last minute and didn't know what to do. I did some research online and found College Ave. She was approved right away (along with my cosign, of course), and is now in the Nursing program at Emory U. Thanks.
PM
Patricia M.
star icon star icon star icon star icon star icon
ABSN student at Samuel Merrit University
I have been more than pleased with the entire application process. The application process was not on easy, but fast. This financial opportunity allows me to concentrate on my studies and complete my career goal to become an RN. Thank you! I will tell everyone to seek out College Ave for their student loan financing needs.
D
Donghyun
star icon star icon star icon star icon star icon
The experience was fast and easy
The loan application process wasn't confusing nor difficult. The loan also was sent in fast so I didn't need to worry about borrowing the loan fast.
SEE ALL REVIEWS
Need one less worry while you prepare to start your residency?
The College Ave Medical Residency & Relocation Loan can help with moving expenses and every day living costs for recent medical school graduates.
Learn More
Overwhelmed? Don't Be!
Just Follow These Easy Steps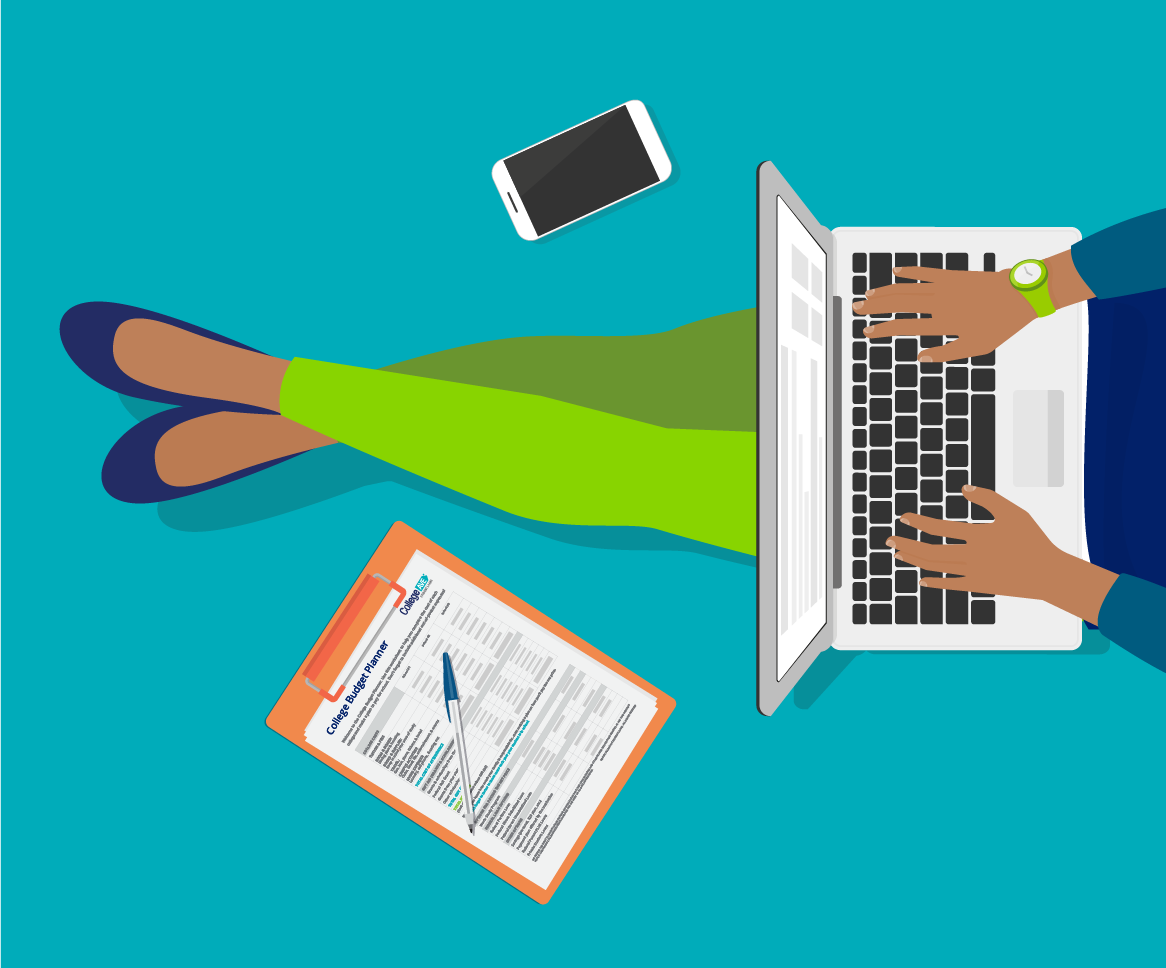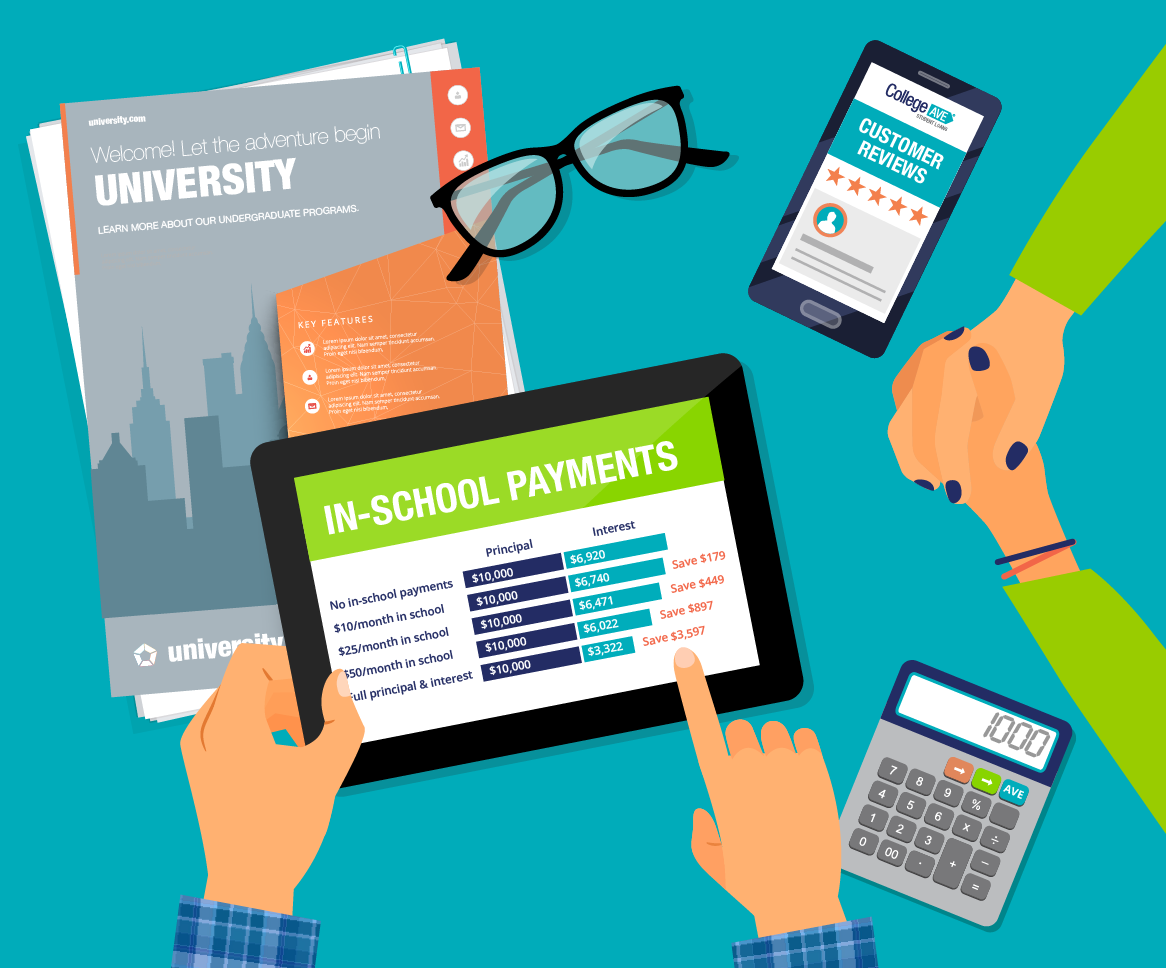 90 Days before school starts
Think about how much money you'll need to borrow and who might cosign the loan with you.
60 Days before school starts
Start shopping around for the best loan by getting quotes, rates and terms from several lenders and know for sure who your cosigner will be.
30 Days before school starts
Apply for your student loan. Once approved we'll work with your school directly to certify the loan.
10 Days before school starts
Make sure you've received confirmation that the money is scheduled to be sent to your school.
30 days after the money is sent to your school
Be on the lookout for your first loan statement. If you're making payments right away, consider signing up for autopay.
8 Things You Need to Know About College Award Letters
Read More
Are international students or cosigners eligible for your loans?
International students with a valid US social security number are eligible to apply for a student loan with College Ave Student Loans.
In order to be approved for a College Ave student loan, an international student will be required to apply with a qualified cosigner.
How much of my education costs will this loan cover?
Credit-worthy applicants can borrow up to 100% of the school-certified cost of attendance5, which typically includes things like tuition and fees, books and supplies, room and board, transportation and personal expenses. The minimum amount you can borrow is $1,000.5